The Sunshine State Young Readers Award (SSYRA) and SSYRA Jr. programs are reading motivational programs, whose purpose is to encourage students to read independently for pleasure and to read books that are on, above, and below their reading level in order to improve their reading fluency.
Click here to see the new SSYRA list (2019-2020)
Click here to see the new SSYRA Jr. list (2019-2020)
The "Rules"
You must pass the A.R. quiz (70% or higher) for the incentives

Someone can read the book to you or with you and it will count

You may only check out one S.S.Y.R.A. book at a time from the library

You may put S.S.Y.R.A. books on hold when you have read 10

S.S.Y.R.A. books cannot be overdue or renewed so you only have two weeks to read them, get started as soon as you check one out!

To vote in the Battle of the Books you must read at least 3 books/pass quiz.

We will have a School Battle for all students who read at least 10 of the books/pass quiz.
The District "Battle of the Books" field trip will take place the last week of January.
The winner for 2018-2019 was…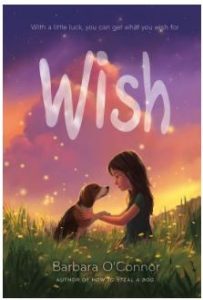 Click here to listen to a short talk about the book from author Barbara O'Connor
Parents please note that these books are chosen for students in grades 3 through 5 by the SSYRA committee. Based on the subject and reading level, some of the books will be better suited for your child than others. I encourage you to become familiar with the books and if you have any questions let us know.