Welcome to the R.B. Hunt Elementary School
Health Clinic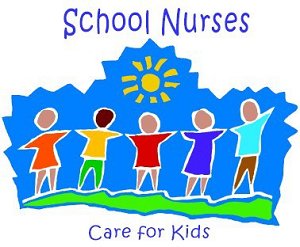 IMPORTANT MESSAGE
The clinic provides a vital service for our students at R.B. Hunt.
My hours in the clinic are from 8:00 a.m. to 3:30 p.m., Monday-Friday while school is in session. Please call ahead if you would like to meet with me one-on-one, or just pop in anytime to say Hello. If you have any specific questions or concerns feel free to contact me. I will be happy to answer any questions
Julie Kiefer, RN
Email me, call me (904) 547-7964, or send me a fax: (904) 547-7955.
All school activities can be found at the R.B. Hunt website. The school year is a busy time and we want to do the best things possible to maintain a safe environment. Remember that the little things count as your child grows and develops self reliance. When making daily choices for simple things like what to wear to school, please consider school guidelines.
FAQs:
My child feels sick, should he/she stay home? Illness Guidelines from Health Services, deciding when to stay home
What if your child needs to take medication during school hours? View the medication administration check list.  The Medication Authorization form will need to be signed by the parent/guardian and completed by your pediatrician. Just a gentle reminder about medications in Elementary School, it's not the same as when we went to school. Over the counter medications (OTC) include: Chap-stick, Sunscreen, Cough drops, Antacids, medicated lotions, Tylenol, Benadryl, Motrin etc. These meds can be kept in the clinic with a completed Medication Administration Form. In Elementary school, students are not allowed to keep any OTC or Rx medications in their possession. Please remember that your school does not keep stock medications. Thanks in advance for taking a minute to review the Medication Policy.
What if your child has headlice? Be smart about treatment, let your family be a team and contact me as your best resource. Also, a good parent resource for science-based and chemical-free headlice products is here, http://www.freshheadsliceremoval.com/
What if your child has a Life-Threatening Allergy? Please review our Life Threatening Allergy Resource Guide
Click on the links below to view helpful things.
For hand washing tips (this is really important in school): http://www.henrythehand.com
The clinic is always looking for the following items:
snack size and gallon size ziplock bags
4oz. juice boxes and single serving bottled waters
Boy or girl pants/shorts with elastic waists for sizes 5-8 & 10-12 are much needed in the clinic.
New packages of underwear for sizes to fit KG-5th grade.
Also, fragrance-free, hypoallergenic and alcohol-free baby wipes
Thank you for your continued support!
St. Johns County School District, Health Services, is in need of (paid) substitute school nurses, If you are an RN/LPN and are interested in substituting in the St. Johns County School System, please contact Melissa Kledzik, RN for more information at (904) 547-7628.